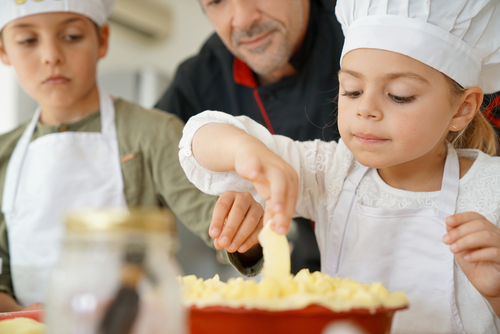 Kids Night Out: Dinner Is Included!
Can't come to weekly classes? Need some "you" time or a date night? These classes are perfect for your schedule!
We stir up a ton of fun in our popular Friday night "Kids Night Out" program which provides the perfect amount of time for adult time!
Class Themes, Date and Times and Price Vary By Location. Please choose the closest location to you for additional information.