Welcome to Flour Power Garner! Located in Garner Towne Square. We can't wait to stir up some fun with you!
Flour Power Garner (Garner, NC)
Garner Towne Square (Timber Dr. and Hwy 70)
Contact Info
Phone : (919) 612-5468
Email : garner@flourpowerstudios.com
Address
2564 Timber Dr. Garner, NC
Garner Towne Square
Garner, NC 27529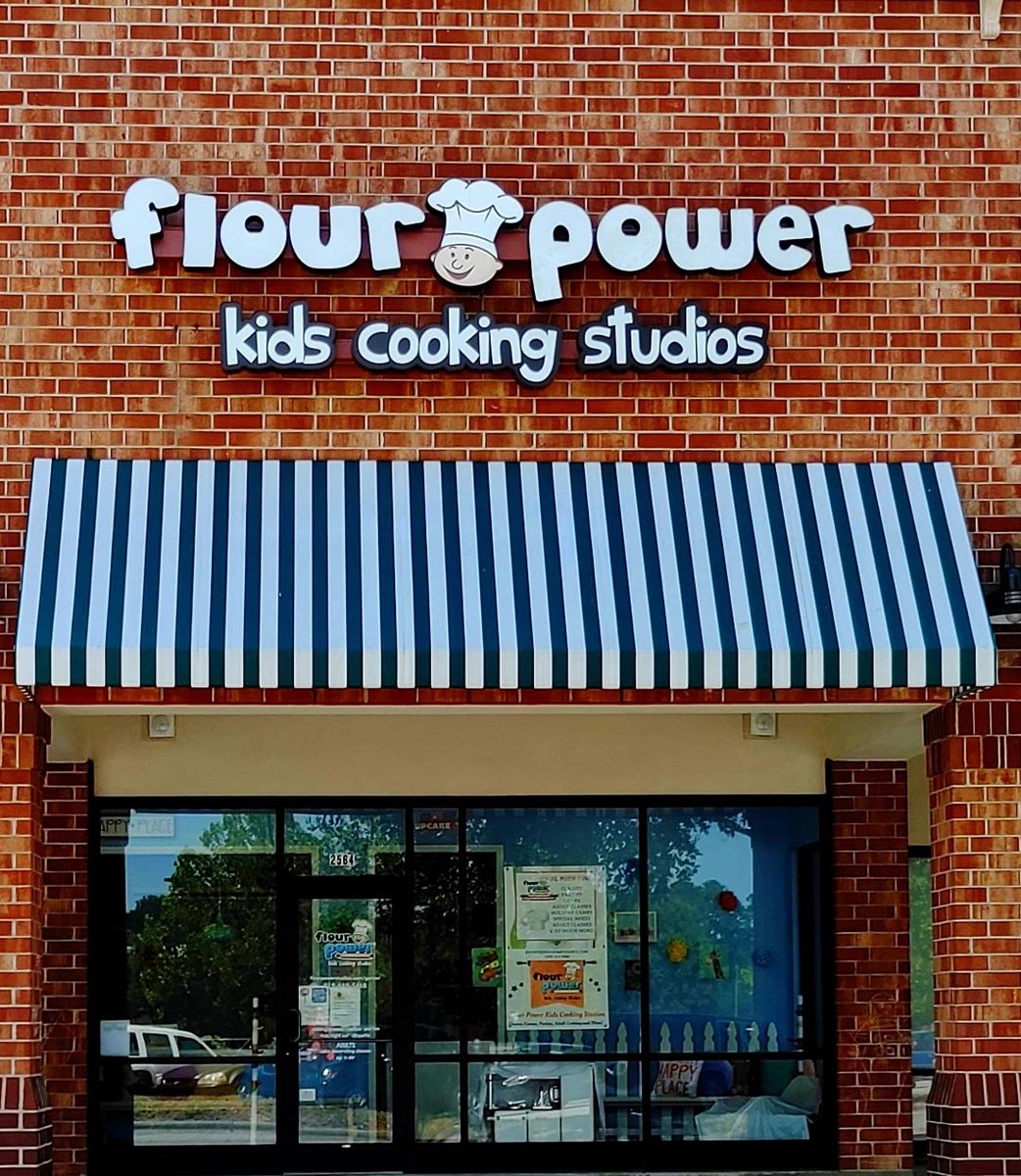 ---
All children learn through hands-on discovery. Add the ingredients of fun, energetic adult instructors, and the love of home-cooked food, and you have stirred up the essence of Flour Power! From preschool to teens, we create amazing cooking experiences like Weekly Classes, Camps, Kids Night Out events, Etiquette Classes, and Birthday Parties. We also offer a new Homeschool Program for daytime Kid's Day out!, Adult cooking parties, and team-building events!
A note from the Owner: Hi Garner and surrounding areas, my name is Riann, Flour Power Garner Owner. My love for cooking and children of all ages alongside my amazing staff is the heart of our small business. We have had the greatest time getting to know all of the local families that come out and continue to support us over the past few years! We look forward to stirring up more fun with you and your family and create long-lasting memories!